Proudly Sponsored by: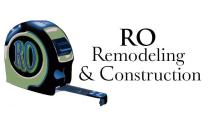 Chamber Members!
CLICK HERE to be an exhibitor.

Not a Chamber Member?
JOIN TODAY!

HOME FAIR POSTER DESIGNED BY:
The 3rd ANNUAL VASHON HOME FAIR!




Saturday April 2, 2016




10 AM to 2PM




@ Vashon High School


9600 SW 204th Street
Vashon, WA 98070


FREE ADMISSION!



Want to be an Exhibitor?

CLICK HERE TO BE AN EXHIBITOR

SHOP VASHON when you hire a company to work in and around your home!

Meet the people who know how to make your Island home special.

Wander the booths, see the displays, and question your local experts. It's a FAIR so we will have a Kids Zone, Music and Door Prizes! This will also be your first chance of the year get fresh Patty's Tamales!

You may be looking to down-size, up-size or optimize your space, if so, we will have Vashon's top Designers, Real Estate Agents, Architects, Engineers, Organizers and Contractors all under one roof!


Maybe you are happy with your home but need the carpets cleaned, the floors replaced, need new appliances or are intimidated by the "Honey Do List". If so we will have Vashon's most trusted businesses here for you to meet so you can get your home improvement scheduled.

We will also have people to help you figure out finance improvements, make sure you are getting the most out of your equity, and to protect your investments as well.

CHECK OUT THIS VIDEO OF FIRST YEAR EXHIBITORS TALKING ABOUT WHAT THEY LOVE ABOUT WORKING ON VASHON!