POSTPONED UNTIL FURTHER NOTICE: The 7th Annual Vashon Chamber of Commerce Home Fair
Chamber Members, want to be an exhibitor?
Want to be an exhibitor but not a Chamber Member?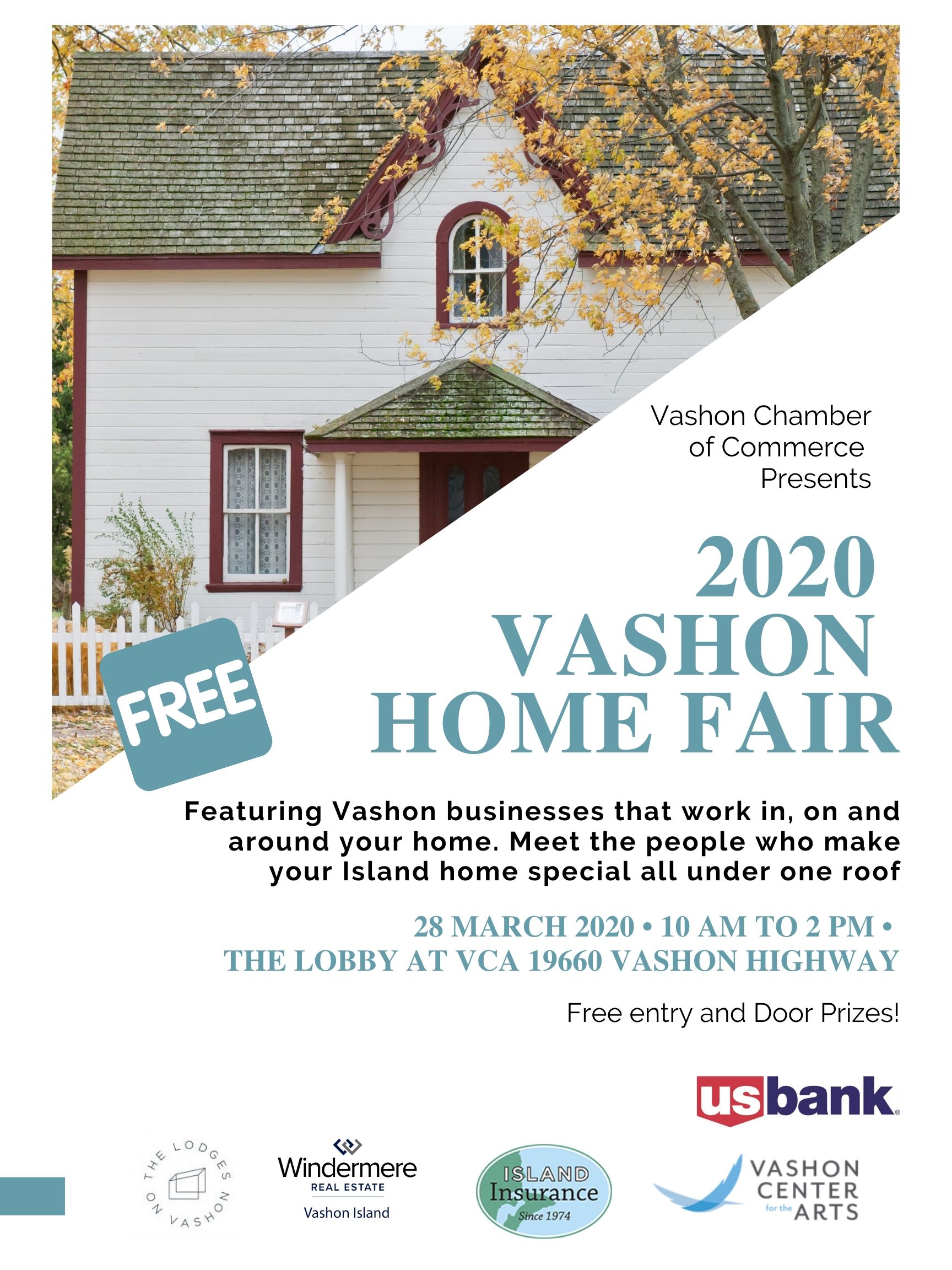 On Wednesday morning Governor Jay Inslee and King County Executive Dow Constantine held a news conference announcing that large public events must close between now and the end of March in an effort to mitigate the spread of COVID-19. Public health officials were also on hand to communicate mandatory measures to ensure the safety of our communities. In light of this announcement, we are postponing the Vashon Home Fair scheduled for March 28th. We will reschedule this event as soon as possible.

SHOP VASHON when you hire a company to work in and around your home! 
Vashon Chamber Member Businesses are community based companies that are committed to making Vashon a great place to live.
Meet the people who know how to make your Island home special.
Wander the booths, see the displays, and question your local experts. It's a FAIR so we will have Food and Door Prizes! 
You may be looking to down-size, up-size or optimize your space, if so, we will have Vashon's top Designers, Real Estate Agents, and Contractors all under one roof!
Maybe you are happy with your home but need the carpets cleaned, the floors replaced, need new appliances or are intimidated by the "Honey Do List". If so we will have Vashon's most trusted businesses here for you to meet so you can get your home improvement scheduled.
We will also have people to help you figure out how to finance improvements, make sure you are getting the most out of your equity, and to protect your investments as well.
Chamber Members, want to be an exhibitor?
Click here to download exhibitor information.