ANNUAL WINTERFEST CELEBRATIONS
Winterfest is canceled this year, which includes The Santa Parade and Tree Lighting Ceremony.
Tune in to VOV's website (www.voiceofvashon.org) Saturday, Dec. 5th as we live-stream the virtual Vashon community tree lighting with special guests.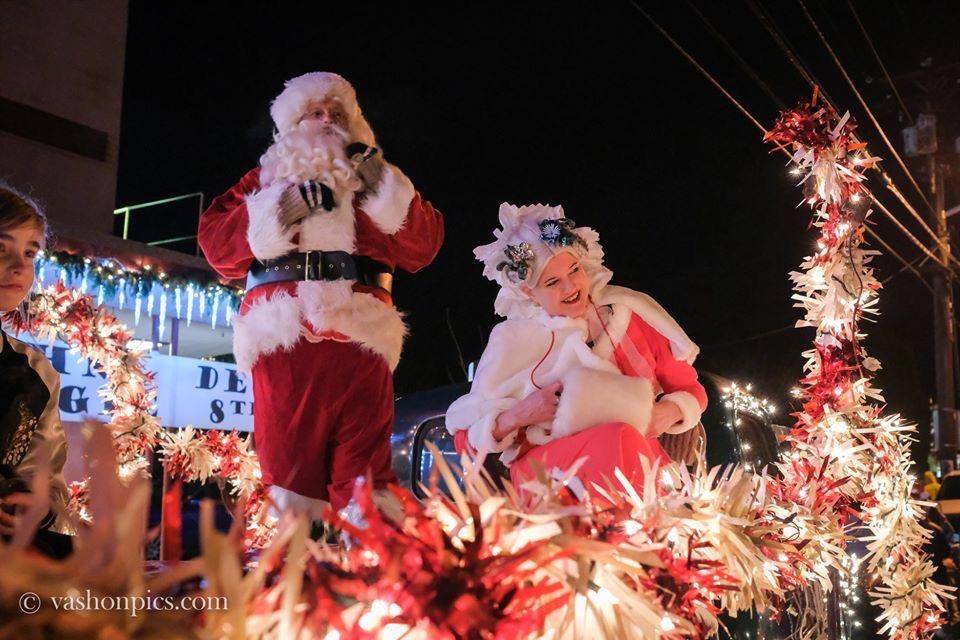 In lieu of our traditional Winterfest activities including the beloved Santa Parade followed by our tree lighting ceremony, we'd like to invite you to tune in to www.voiceofvashon.org on Saturday, December 5th at 4:30 to join our virtual tree lighting ceremony! We'll be joined by Vashon's Unofficial Mayors and an extra special visitor joining us…
Deck the Halls of Vashon Dust off the holiday decorations and test the lights – it's time to spread some holiday cheer! The Chamber, in partnership with OCCU, is excited to announce our "Deck the Halls of Vashon" contest. Submit a photo of your spectacular holiday light display for a chance to win a cash…
Winterfest is cancelled The annual Winterfest celebration, which includes the Santa Parade and Tree Lighting ceremony hosted by The Vashon Maury Chamber of Commerce is a beloved Vashon tradition that has been drawing large crowds for many years. This year, Due to the current Covid-19 pandemic, and the inherent risk associated with gatherings, the Chamber…
Deck the Halls of Vashon!