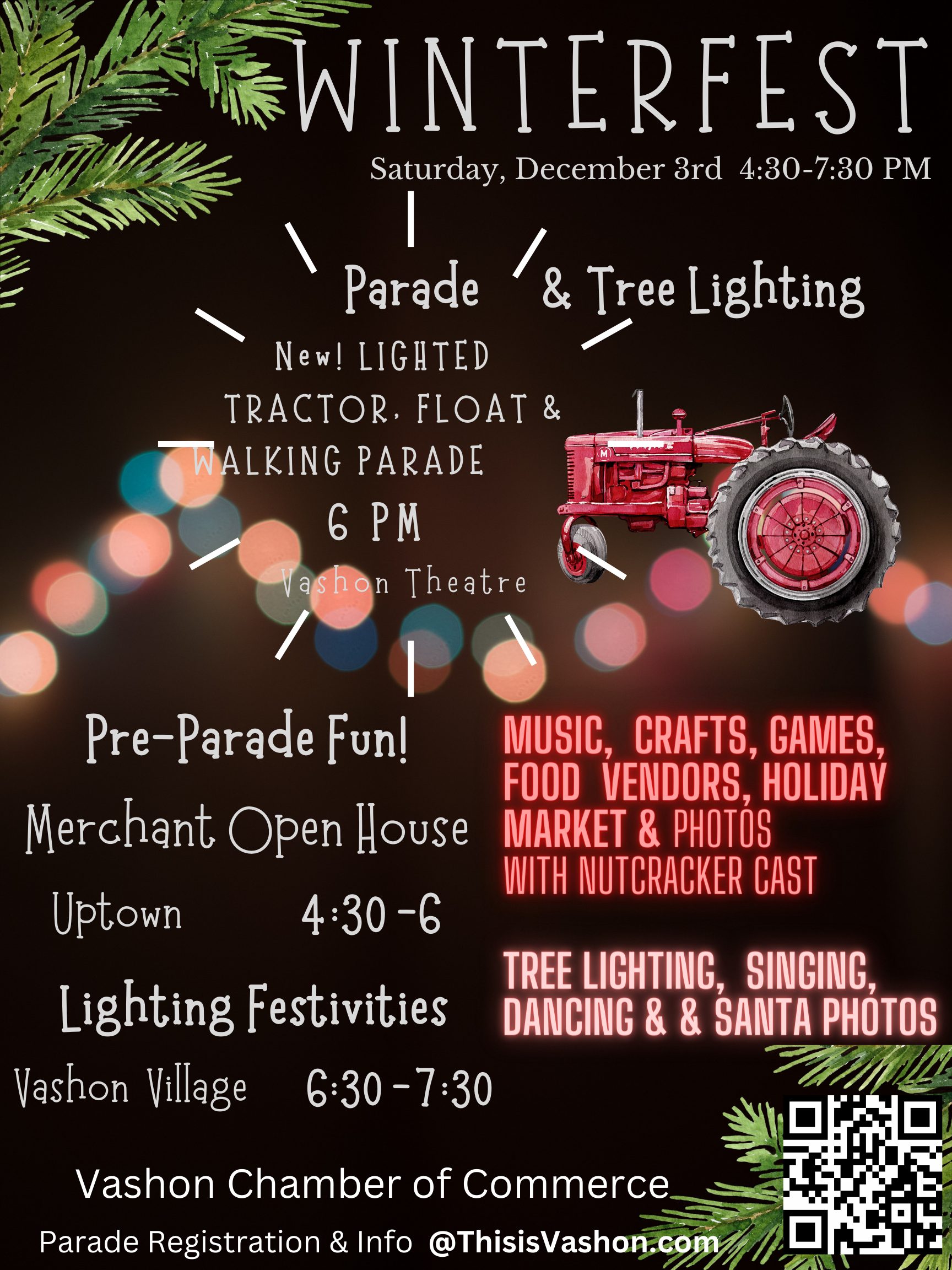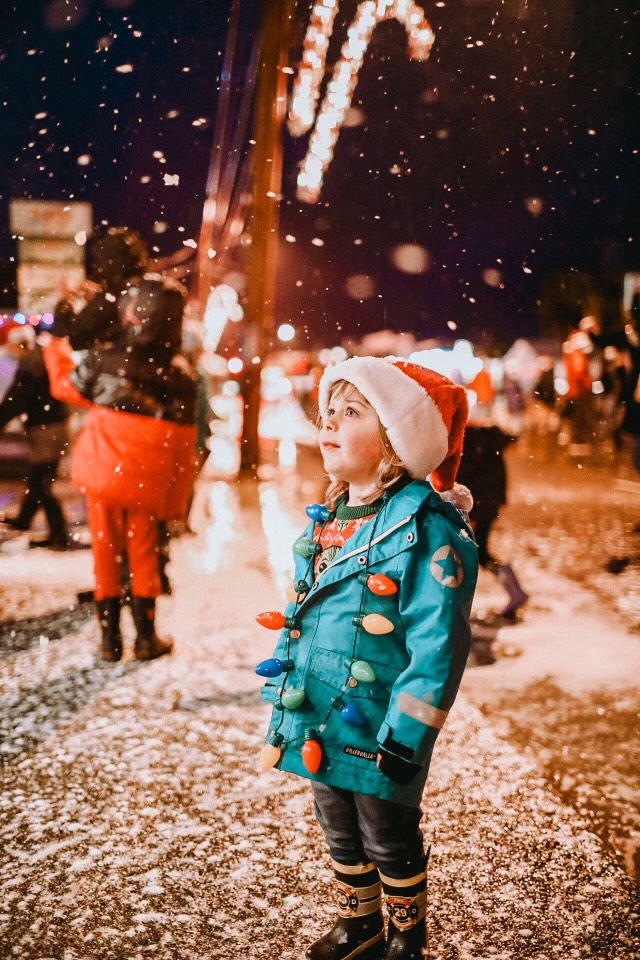 Join us for WinterFest and ring in the holidays Vashon style!  Don your most festive apparel and follow Santa to our annual Tree Lighting Festivities in Vashon Village. New this year is the "Lighted Tractor" Parade with floats, walking groups and holiday exhibitions. Uptown Pre-Parade Fun & Merchant Open House begins at 4:30 - 6 PM featuring music, crafts, games, food vendors, holiday markets & photos with the VCA Nutcracker cast.   The parade begins at 6 PM at Vashon Theatre and concludes with an island wide gathering for Lighting Festivities including singing, dancing, Santa Photos and a wonderfully massive tree lighting at Vashon Village.  Bring an umbrella and your coziest gear to celebrate the start of a joyful Holiday season. Vashon Highway will be safely closed between 171st & 178th from 4:30 - 8:00 PM to allow for a fun and safe community celebration!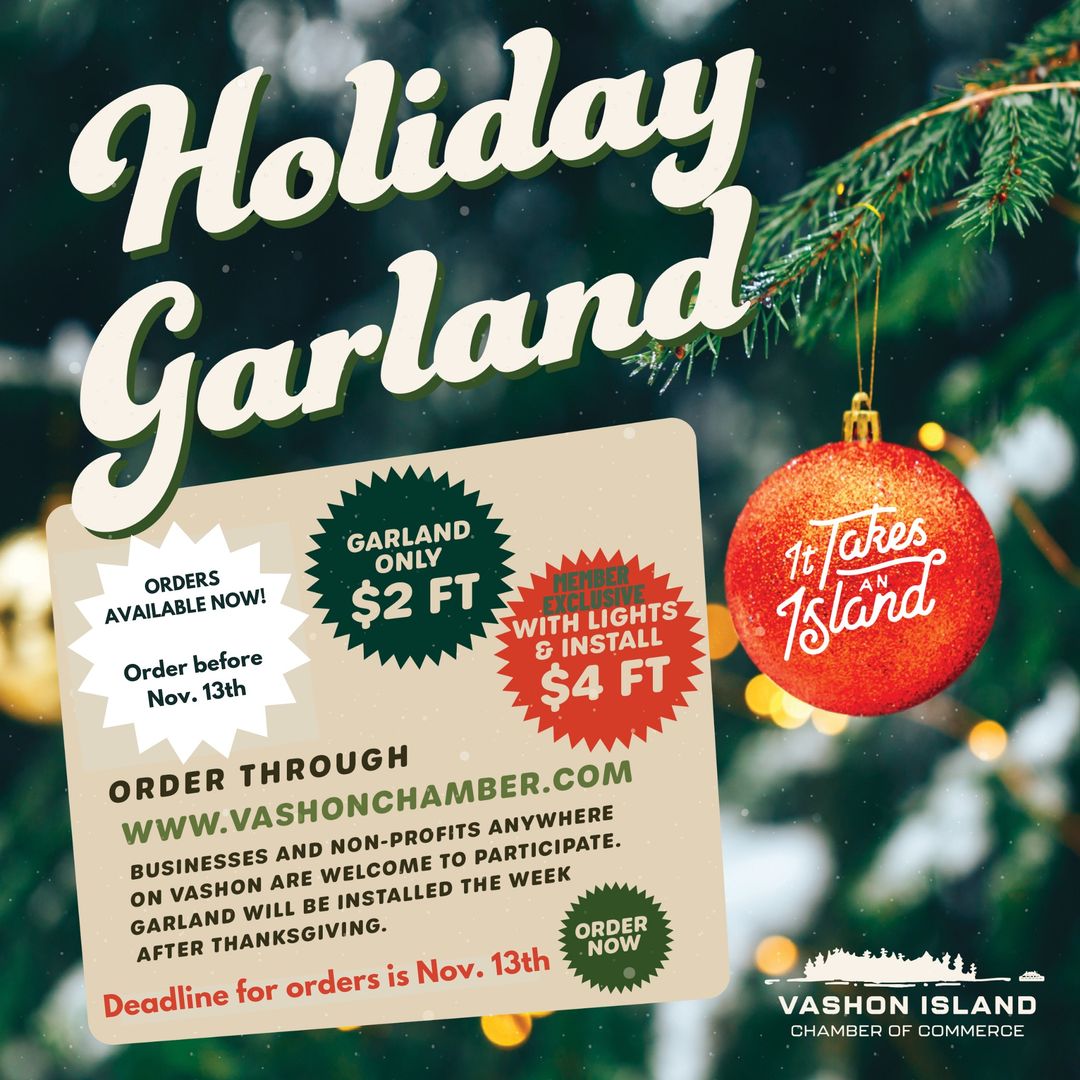 Let's light the night and deck the Vashon streets in festive garland. Purchase swag for your business front - with the option to have it installed and removed hassle-free!
Garland with Lights: $4 per foot
Price includes installation the week after Thanksgiving, and take down and disposal after New Years. Garland is for businesses and non-profits with storefronts ANYWHERE on Vashon.
Garland without Lights: $2 per foot
This option is for delivery of garland without lights or install. The garland will be delivered to your organization the week after Thanksgiving.
Purchases of garland must be made through the online store linked below and prepaid.