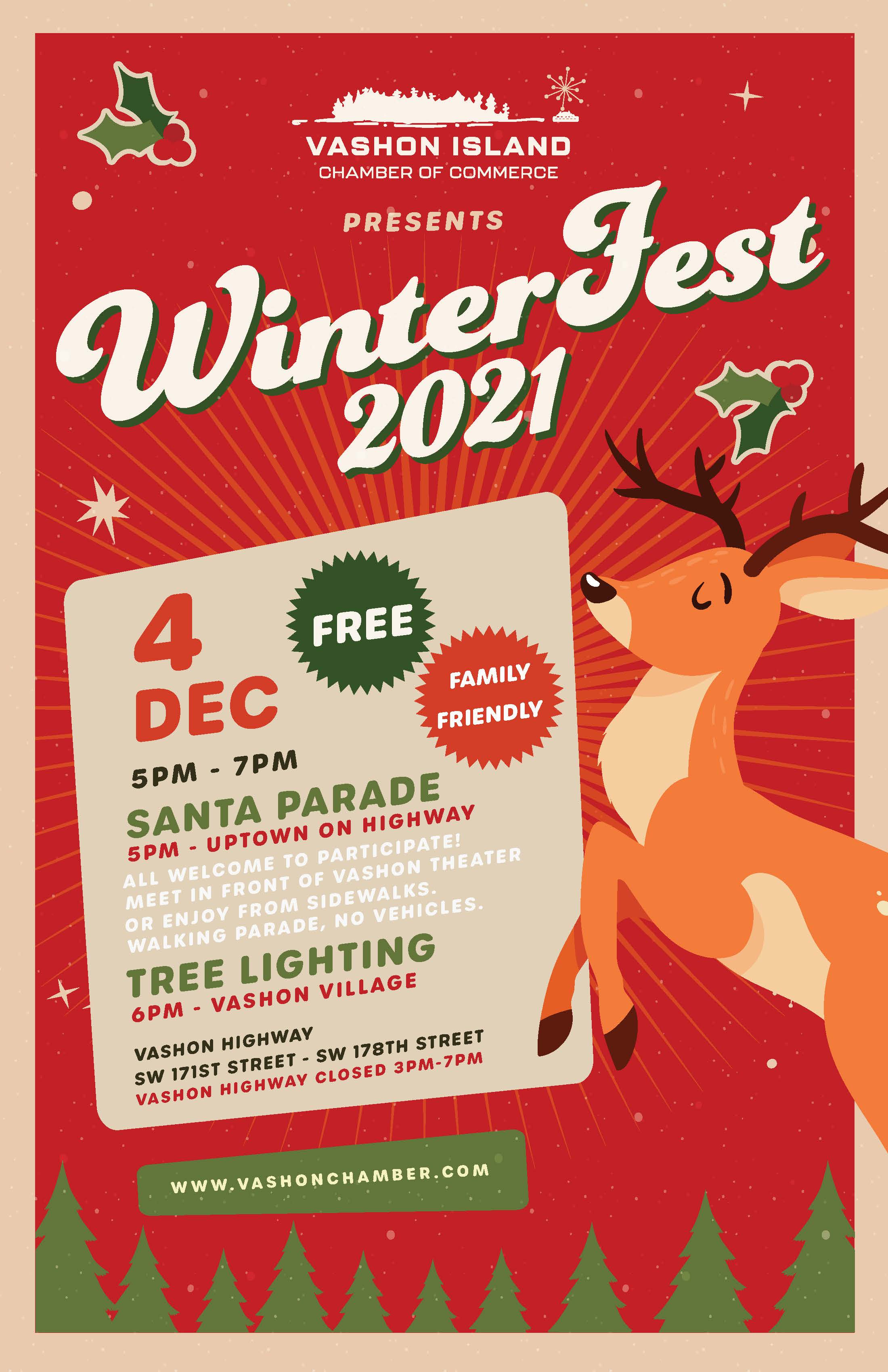 Garland - Businesses & Non-profits
In true tradition let's deck the Vashon streets in festive garland!
Garland with Lights: $4 per foot
Price includes installation the week after Thanksgiving, and take down and disposal after New Years. Garland is for businesses and non-profits with storefronts ANYWHERE on Vashon.
Garland without Lights: $2 per foot
This option is for delivery of garland without lights or install. The garland will be delivered to your organization the week after Thanksgiving.
Purchases of garland must be made through the online store linked below and prepaid.
Garland cannot be hung for private residents at this time. We hope to offer this in coming years. If you wish to purchase Garland for your home, please email steven.brewer@vashonchamber.com directly.
Window Displays - Everyone!
Share in the community spirit by displaying these Holiday window clings! The window kit contains 2 deer (12x14in), one "It Takes an Island" (12x14in), and 8 holly (3x3in) clings. These graphics are designed to hang on the outside of your window using water and a squeegee and can easily be peeled off after the season.
Order Here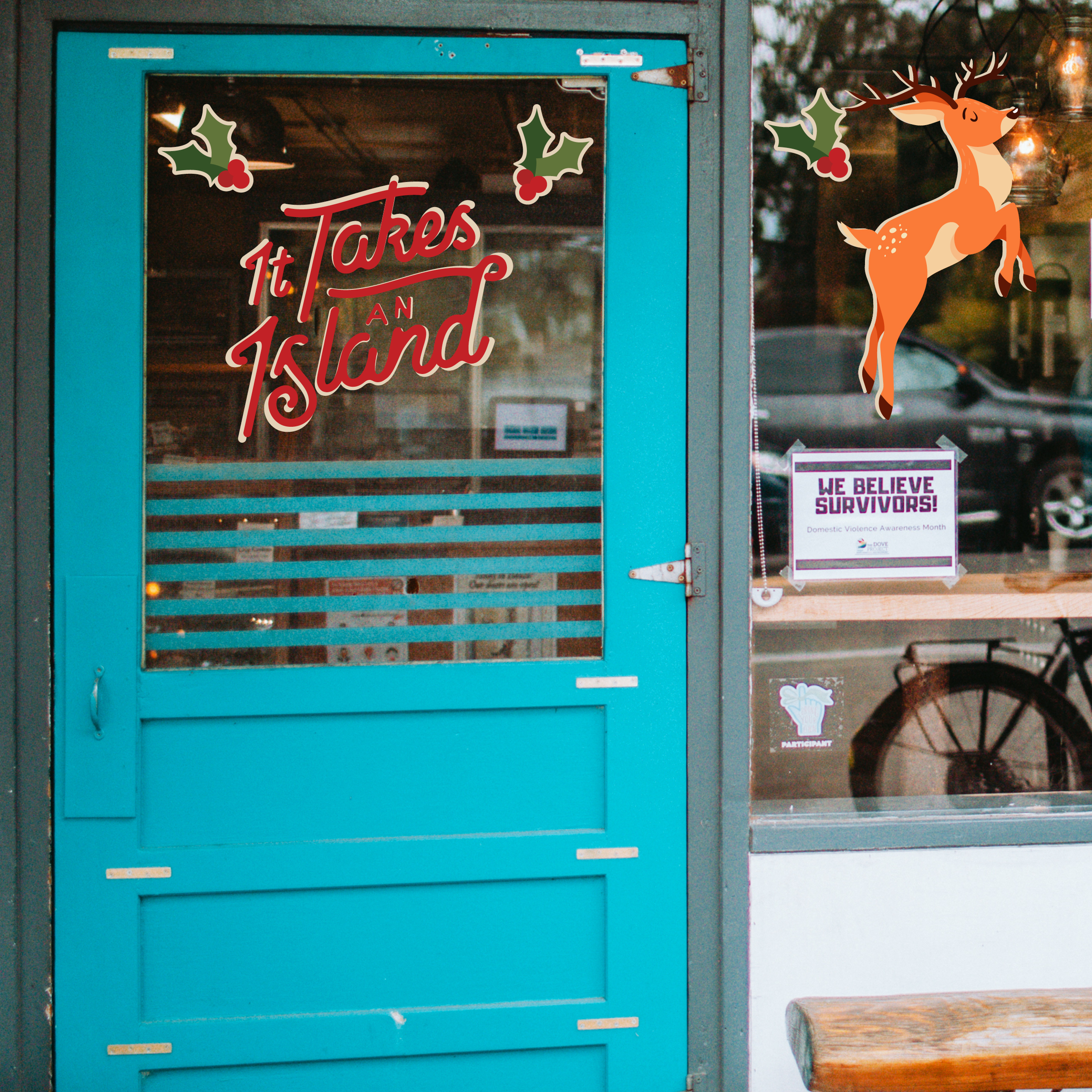 Vashon sure knows how to be merry & bright! Don your most festive apparel and follow Santa to our annual Tree Lighting ceremony in Vashon Village. The walking parade (no vehicles, please) is open to everyone! Meet in front of Vashon Theatre at 5pm on December 4th in your most creative outfit, or enjoy the show from the sidewalks! Vashon Highway will be safely closed between 171st & 178th for a short window (5pm - 7pm) as is tradition for safety and room for celebration! The parade will conclude with a wonderfully massive tree lighting at Vashon Village. Mask up, bring an umbrella and your coziest gear, and come celebrate the start of a joyful Holiday season.