The Vashon-Maury Island Chamber of Commerce cultivates a vital environment for commerce and creates opportunities for Island businesses and organizations to prosper, while enriching the unique quality of life for every Islander.
On this site you'll find ways to access member benefits, browse our membership, and learn more about all the ways we support a vibrant local economy.
Planning a trip to Vashon?
Visit ThisIsVashon.com to access everything you need to visit, live, play, and work on the Island.
Member Spotlight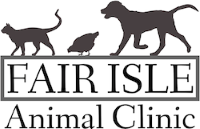 FAIR ISLE ANIMAL CLINIC
17312 VASHON HWY SW
Vashon, WA 98070
(206) 463-3607
Our staff is dedicated and kind and our facility is clean and comfortable for both you and your pet. Your pet's health and well being is very important to us and we will take every step to give your pet the best possible care.
Strawberry Festival: July 14 - 16
CiderFest: Saturday, October 7th
Vashon Halloween: Tuesday, October 31st
WinterFest: Saturday, December 2nd
Welcome, New Chamber Members!