The 2021 strawberry Festival has passed, see you in 2022!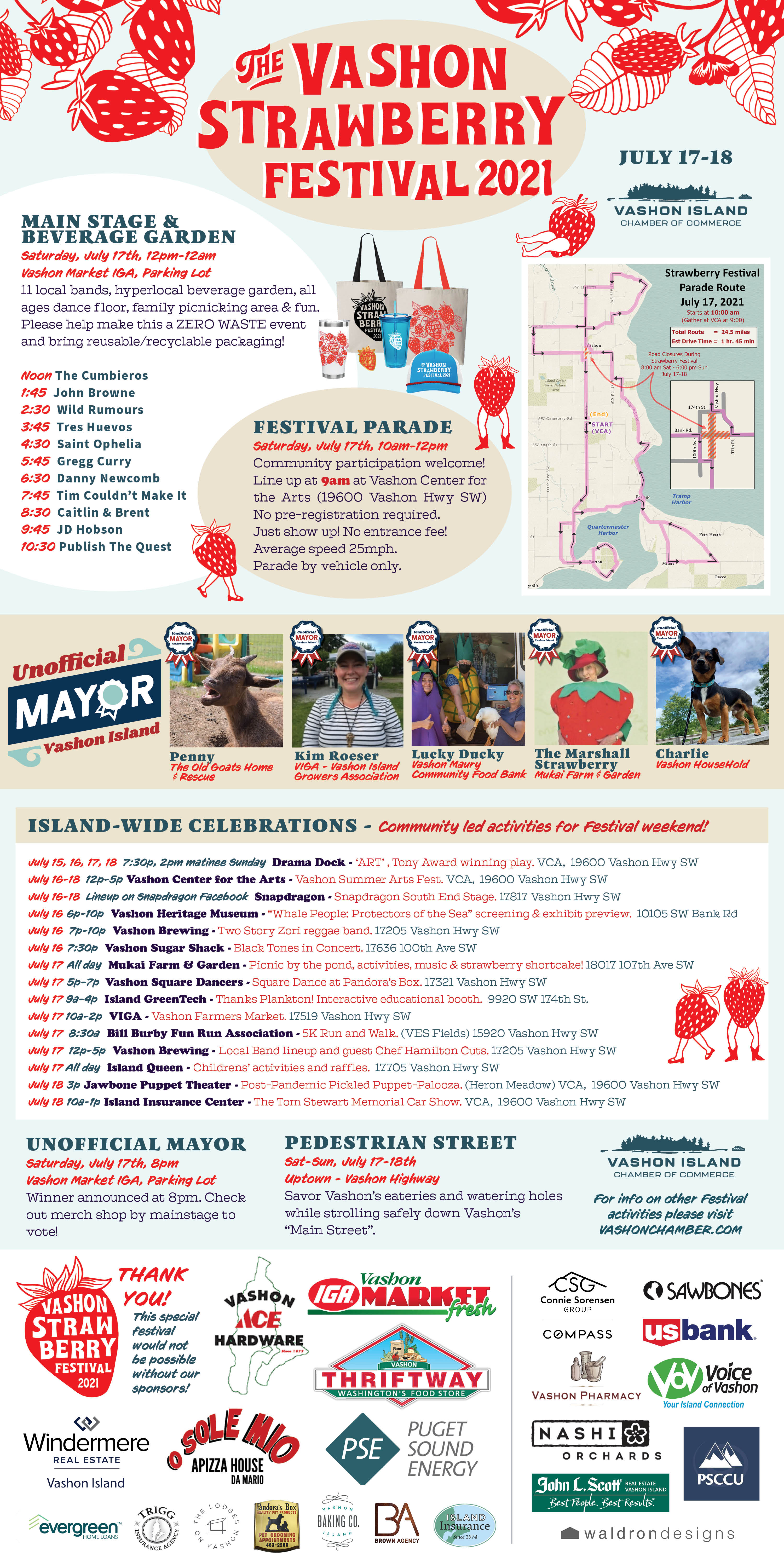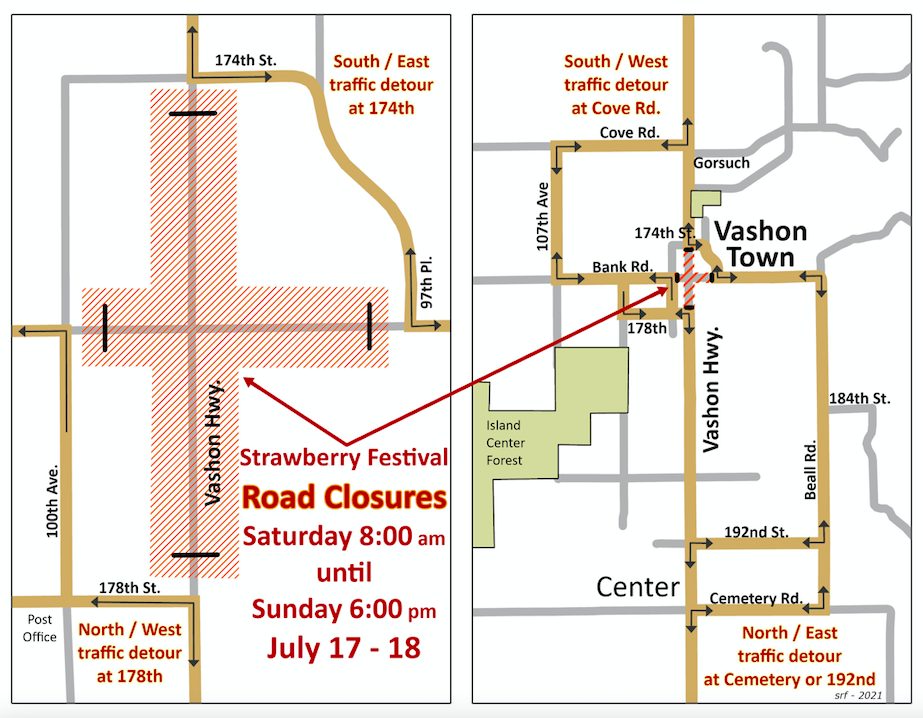 The Chamber is excited to present Vashon Strawberry Festival 2021, in the way we feel is possible at the time. This year we are producing a selection of Strawberry Festival events for our Vashon community. It is a Covid - paired down version the Chamber usually presents for Strawberry Festival, and we are striving to make it a zero waste event.
Other Vashon organizations and businesses have jumped in and are producing activities and events at their place of business in and around the island. Festival Weekend will be filled with a variety of activities for our Vashon Community.
For this year's festival, our number one consideration is the safety of our Vashon Community. We strive to bring the community feel, fun, and connection our Festival is known for.
Help us make this year's Strawberry Festival a ZERO WASTE event!
Single-Use Plastics are discouraged.
Bring your own water bottle - Over seven filling stations will be available - follow the signs and thank our partners for kindly providing the water-Vashon Brewing Community Pub, Camp Colvos, Island Queen, Cafe Vino Olio, Thriftway, Windermere, and IGA. Thanks also to Dave Benham at Fruits des Vignes Farms for providing the DIY festival water filling station for the IGA Stage and Beverage Garden Area.
Please pack out what you pack in.
Use the two recycling stations at the Village Green and IGA Parking Lot Stage area.